So we've made it to Newcastle West in Limerick. That's 5 out of 14 done now. I'm still spinning the legs – although in too heavy a gear according to the cycling coach with us!
We had a relatively late start at 11am this morning, there were a huge number of students cycling from Tralee to join us in Killarney, and come with us back to Tralee for the first half of our day. The spin was nice and steady, a couple of "shlanty bits" as John calls them (hills in my book) but nothing too bad, and we were in Tralee around 1pm.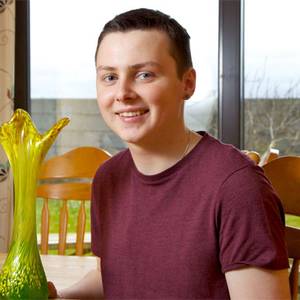 The reception we got in Tralee was simply massive. I think it's Jim's home town, but probably more influentially, it's where Donal Walsh lived.
I didn't know Donal's story when we started out this morning – I only knew that he was a teenager from Tralee who had died of cancer and clearly had a big influence on a lot of people. Chatting to a local man coming into Tralee, I learned more about why Donal was such a huge influence around his local town, around Ireland, and even around the world. Continue reading "No matter how bad life gets, help is always there" →