It's the last of the 14 days of Cycle Against Suicide, and my 13th day on the bike after missing one day out for work. We've come from Belfast to Malin Head to Mizen Head and back up the midlands spreading the message "Everyone feels shit sometimes and that's ok. It's also ok to tell someone" (alright, alright, the official version is "It's ok not to feel ok, and it's absolutely ok to ask for help") 🙂
This year on the cycle I've felt more of an undercurrent of negativity than last year. That's partly because of pretty nasty weather conditions, and I think partly due to organisational issues – there's a lot of familiar faces missing. But even with that bit of negativity going on, the message is way too big, too positive and that steamrollers over everything.
When the long orange Cycle Against Suicide train rolls into town the local population are invariably out in force clapping and cheering us on. The local schools have made a tremendous effort with kids standing out in the cold holding orange balloons and ribbons for 30, 40 minutes before we arrive.
Last year I had a couple of incidents where I spoke with some folks and I think they were helped by message this cycle is spreading. This year, finally, I had another incident like this. I spoke to a guy quietly in a pub corridor maybe only for 2 minutes. He shared with me that he had been very close to taking his own life. He never heard of the Cycle Against Suicide, but he'd be along in the morning with his whole family to cheer us on and he'd be volunteering next year. I could see tears forming as he thanked me for doing the cycle. That makes any negativity worth bearing.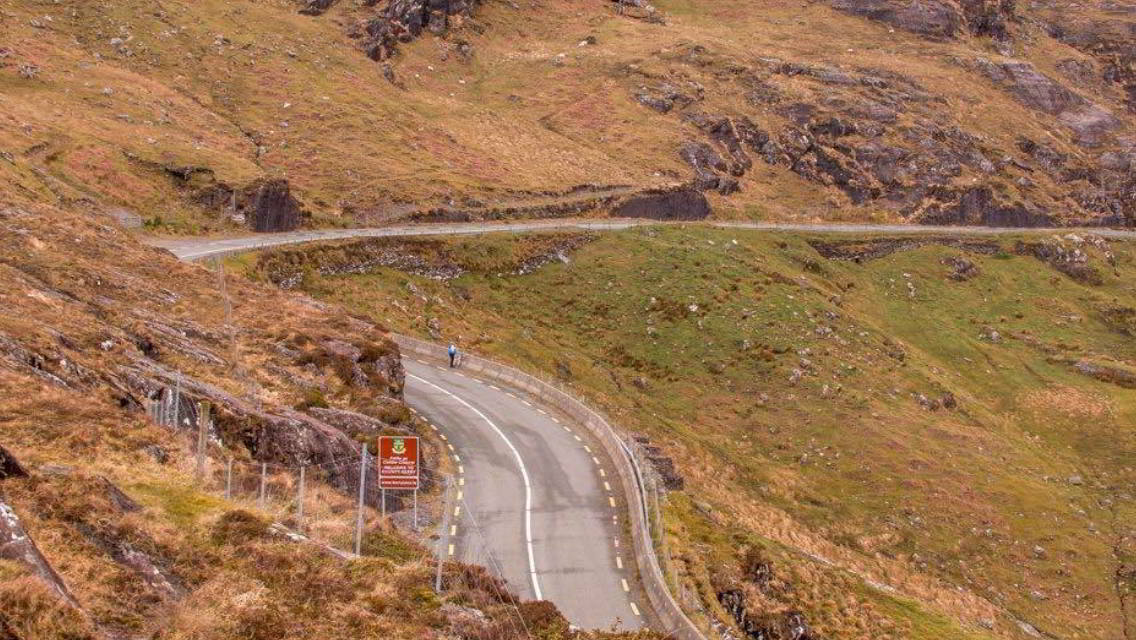 Here's me, singing away to my heart's content on the Caha Pass, secure in the knowledge that no one was anywhere nearby.
Except Joe Dixon, stealth photographer, and the 20 people just around the next corner.